On December 30, Beijing Organising Committee for the 2022 Olympic and Paralympic Winter Games(BOCOG) unveils the revised and upgraded Beijing 2022 official website.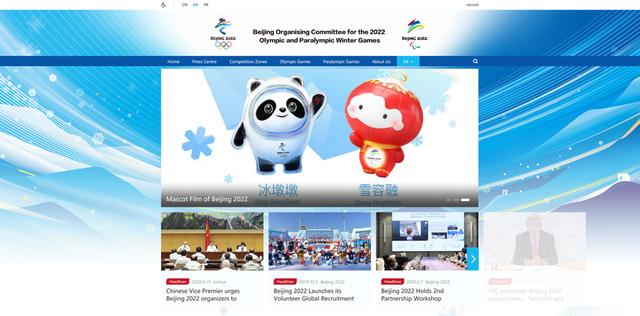 The updated official website of Beijing 2022 achieves double breakthroughs in both visual design and technological innovation, which has reached a balance of national style and international style. The brand new website has also conducted many innovations, e.g. embedding multimedia windows, "re-skin". Focusing on the user's experience, the new official site also provides some user-friendly manners such as vertical entries, QR-code for mobile products, vertical videos and other functions.
The digital media matrix of Beijing 2022 has continuously strengthened itself to engage more netizen. Now BOCOG has 16 different digital media accounts, for example, Wechat, Weibo, Facebook, Twitter and also the official website in three languages- Chinese, English and French.
In the next two months, BOCOG will gradually revise and update the official website's secondary and bottom pages.