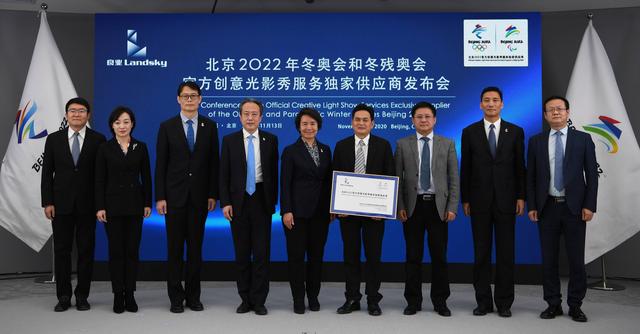 Landsky Technology Group Co., Ltd. was announced as the Official Creative Light Show Services Exclusive Supplier of the Olympic and Paralympic Winter Games Beijing 2022 (hereinafter referred to as Beijing 2022 Games) on 13 November 2020.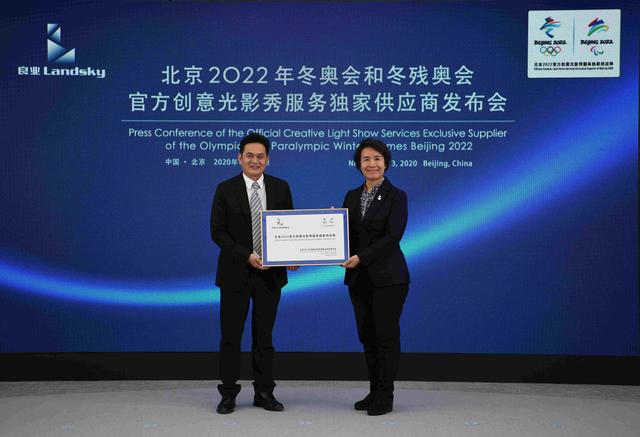 During the press conference held at Beijing Light Technology Museum, Han Zirong, Vice President (Full Time) and Secretary General of Beijing Organising Committee for the 2022 Olympic and Paralympic Winter Games (hereinafter referred to as Beijing 2022), handed over the Official Exclusive Supplier nameplate to Liang Yi, Board Chairman of Landsky.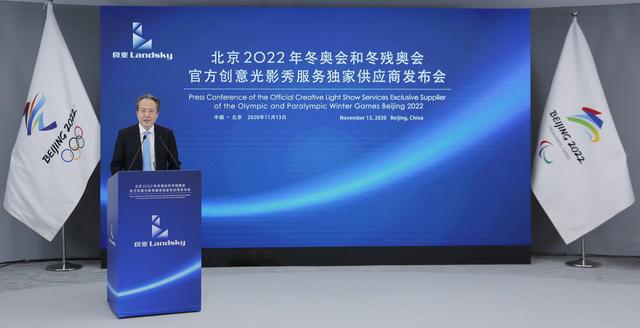 Piao Xuedong, Director General of Beijing 2022 Marketing Department, welcomed the new partnership, saying that the creative light show has become an indispensable part of major national and international events and sports competitions, and it also prospers the night-time economy and creates new economic growth for the city. "Its cooperation with Beijing 2022 is a precious opportunity for Landsky, which will illuminate Beijing, a two-time Olympic host city, with the light of technology and creativity." Piao added.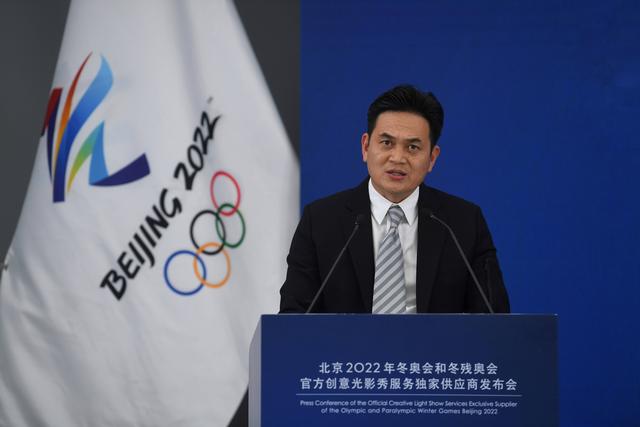 Liang Yi assured the audience that Landsky has always adhered to its concept that "Light Narrates the Stories of Cities", and will be fully committed to its vision that "Light Narrates the Stories of Olympics". With its cutting-edge light technology, Landsky will provide high-standard creative light show services to the Beijing 2022 Games and light up the city landscape.
The ceremony was held at the Beijing Light Technology Museum. Invested and constructed by Landsky, the museum is the world's only one of its kind. As a light technology educational base and demonstration platform, it showcases China's leading position in light technology application and helps promote the public's awareness of light technology and its application.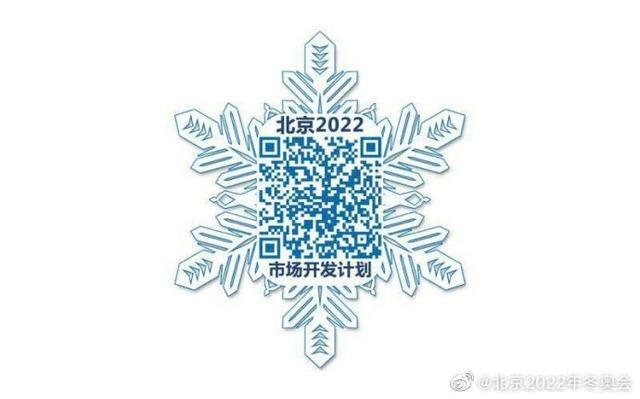 As of 13 November 2020, Beijing 2022 has signed 37 corporate sponsors. A total of 10 Official Partners have been signed, including Bank of China, Air China, Yili Group, ANTA, China Unicom, Shougang Group, CNPC, Sinopec Group, State Grid, and PICC Group. A total of 11 Official Sponsors have been signed, including Tsingtao Beer, Yanjing Beer, Arawana, Shunxin, Cultural Investment Holdings, Beijing Beiao Group, HYX, Qi-Anxin, Yuanfudao Online Education, YumChina and Panpan Foods. Nine Official Exclusive Suppliers have been signed, including EF Education First, iFLYTEK, China Post, Hylink, Snickers, Hongyuan Group, 3TREES, Dongdao and Landsky. And seven Official Suppliers have also been signed, namely, PWC, Suirui, Kingsoft, 1rock Technology, BGCTV, HBTN and BBCA BIOTECH .