Yuanfudao was announced as the Official E-learning Services Sponsor of the Olympic and Paralympic Winter Games Beijing 2022 on 13 July 2020.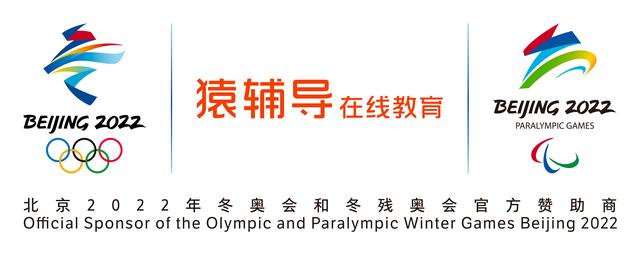 Although it has been merely a decade since the Chinese E-learning industry took its first step, this young and booming industry is now leading the trend of E-learning globally. Especially in the past few months, the E-learning industry in China has made unprecedented progress and became the global model, providing over 200 million K-12 students at home with superb and promising online courses and services.
Yuanfudao, an E-learning company chosen by more than 400 million users in China, has been at the forefront of the industry since its establishment eight years ago. With various online education service products, including YUANFUDAO, YUANTIKU, XIAOYUANSOUTI, XIAOYUANKOUSUAN, and Zebra AI Course, Yuanfudao provides users with diversified education services, such as online tutoring, smart learning, and formative education
Li Xin, one of its co-founders, believes that as a young force in an emerging industry, Yuanfudao, along with the industry, has gained recognition through its partnership with one of the most significant events in the world. The company will take on the responsibility to promote Olympic values and ideals while further optimising its products to gain greater development.
Yuanfudao will cooperate with Beijing 2022 to promote Olympic Winter Games among K-12 students by developing related online courses. The company will also take advantage of its technological and educational advantages to pass on Olympic values and ideals, bringing the youngsters closer to winter sports.
Beijing 2022 aims to provide Yuanfudao with the platform to showcase its capabilities and more opportunities to develop and benefit others.
As of 13 July 2020, Beijing 2022 has signed 31 sponsoring enterprises. A total of ten Official Partners have been signed, including Bank of China, Air China, Yili Group, ANTA, China Unicom, Shougang Group, CNPC, Sinopec Group, State Grid, and PICC Group. A total of nine Official Sponsors have been signed, including Tsingtao Beer, Yanjing Beer, Jinlongyu, Shunxin, Cultural Investment Holdings, Beijing Beiao Group, Heng Yuan Xiang, Qi An Xin and Yuanfudao. Six Official Exclusive Suppliers have also been signed, namely, EF Education First, iFLYTEK, China Post, Hylink, Snickers and Hongyuan Group. Six Official Suppliers have been signed, namely, PricewaterhouseCoopers, Suirui Group, Kingsoft Office, 1rock Technology, BGCTV, and HBTN.