Qi An Xin was announced as the Official Cyber Security Service And Anti-Virus Software Sponsor of the 2022 Olympic and Paralympic Winter Games at a press conference held at the Beijing 2022 Headquarters in Shougang Park on 26 December 2019.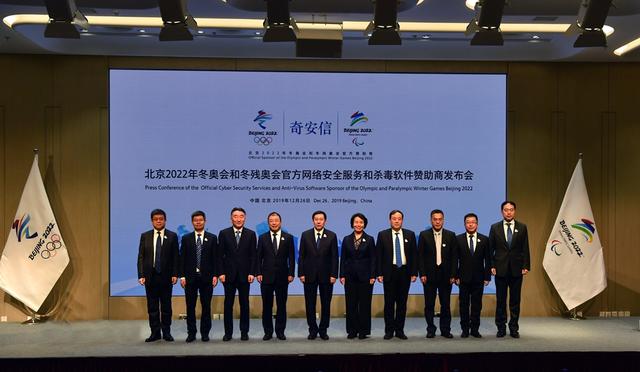 Qi An Xin is one of the largest cybersecurity enterprises in China. It is known for its groundbreaking achievements in the fields of big data and security intelligence, terminal security protection, security operation and emergency response. It has long been committed to providing business-level cybersecurity technology, products and services to governments, enterprises and education & financial institutions, and safeguarding the cybersecurity of government, corporate and individual users in an all-round manner. It will work with Beijing 2022 to ensure the cybersecurity of the Beijing 2022 Games.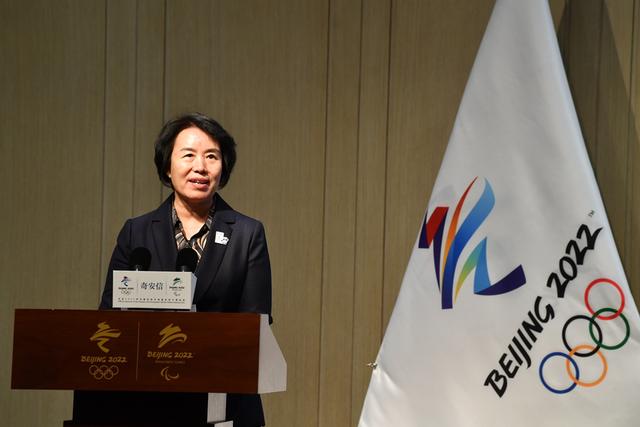 According to Han Zirong, Vice President and Secretary General of Beijing 2022, participating in the marketing programme is not only a glorious responsibility for companies to contribute to the national development, but also a great opportunity for themselves to accelerate brand building and sharpen competitive advantage. She hoped that Qi An Xin would, while committed to 'making the network safer and the world better,' give full play to its expertise, accurately meet the cybersecurity requirements of the Games, and forge an unbreakable cybersecurity shield for the success of the Games. Beijing 2022 will provide high-quality services for Qi An Xin, make sure it has full access to the extensive benefits brought by the Olympic brand, facilitate its high-quality development, and strive to generate both economic and social benefits.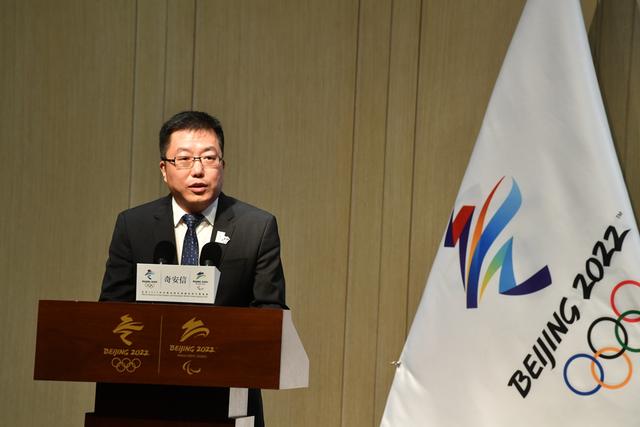 Wu Yunkun, President of Qi An Xin, said that the Beijing 2022 Games was not only a national event but also with global significance. As China's leading cybersecurity brand, Qi An Xin has the responsibility, confidence and ability to fulfill this glorious historic mission. The company has provided cybersecurity services to many major national events, and created a stable and reliable cybersecurity service system featuring all-dimension management and control, whole-network protection, all-weather operation, all-field coverage, cross-department collaboration and full-clue closed loop. It will develop customized cybersecurity services for the Beijing 2022 Games. Its 7,000-plus workforce is ready to ensure "zero incident" with the cyber operation of the Games.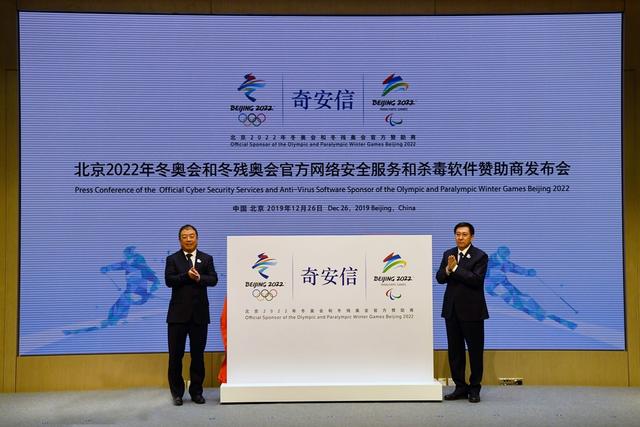 Zhang Jiandong, Vice Mayor of Beijing and Executive Vice President of Beijing 2022; Han Zirong, Vice President and Secretary General of Beijing 2022; He Jianghai and Xu Zhijun, Deputy Secretary-Generals of Beijing 2022; Qi Xiangdong, Chairman of Qi An Xin; Wu Yunkun President of Qi An Xin together with officials from the Chinese Olympic Committee, the Chinese Paralympic Committee, Beijing 2022 attended the conference. Zhang Jiandong and Qi Xiangdong jointly unveiled the combined logo of the Beijing 2022 Games and Qi An Xin .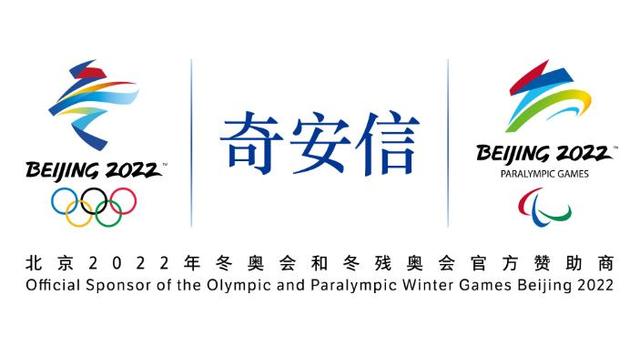 As of December 2019, there are ten Beijing 2022 Official Partners, including Bank of China, Air China, Yili Group, ANTA, China Unicom, Shougang Group, CNPC, Sinopec Group, State Grid and PICC. Also there are eight Official Sponsors, including Tsingtao Beer, Yanjing Beer, Jinlongyu, Shunxin, Cultural Investment Holdings, Beijing Beiao Group , Heng Yuan Xiang and Qi An Xin. EF Education, IFLYTEK, China Post, Hylink and Snickers are the five Official Exclusive Suppliers.
Photo by Yuan Yi