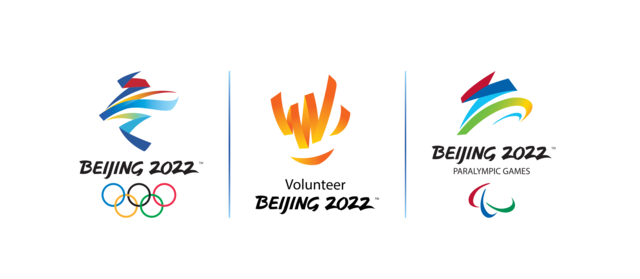 As a highly significant branding and visual element of the Olympic and Paralympic Winter Games Beijing 2022, the volunteer logo is designed to fully arouse the enthusiasm of the volunteers; carry forward and foster the volunteering spirit; and build a culture dedicated to embodying the volunteering spirit.
The red and yellow colour in the logo symbolises passion and hospitality. The motif of the universally-acknowledged sign language for "I love you" manifests global, relevant and inclusive ideas. The elegant and dynamic 'ribbon' represents the rhythm of a heartbeat and showcase the vision for a 'Joyful rendezvous upon pure ice and snow'.
The upper part of the logo resembles a triple "V," signifying a winning streak and the aspirations of volunteers to participate in the Winter Games. The smiling face on the bottom half of the logo aims to inspire dedication, friendship and happiness. A volunteer's smile will light up the Beijing 2022 Games. It is both the legacy of the Beijing 2008 Games and the embodiment of the volunteering spirit of dedication, friendship, mutual assistance and progress.