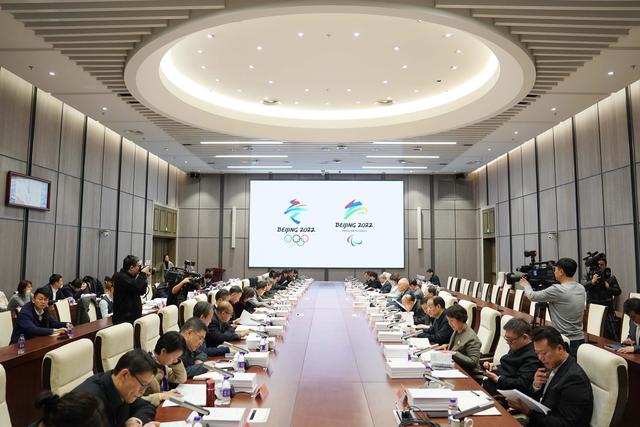 Beijing 2022's Executive Board convened its second meeting on 17 December 2018 and called on all parties involved to step up their work in Games preparations in 2019.
Cai Qi, Secretary of the CPC Beijing Municipal Committee and President of Beijing 2022, presided over the meeting held at the Organising Committee's headquarters in the Shougang Industrial Park.
The Executive Board meeting pointed out that 2019 would be a decisive year in Games preparations with many important milestones and all work should be carried out with the real needs of Games time in mind.
The construction of new venues like the National Speed Skating Oval and the National Ski Jump Centre will pick up speed, while more efforts will be made to pave way for the retrofitting of existing venues like the Capital Indoor Stadium and the "Water Cube" National Aquatics Centre.
Venue operation mechanisms are being set up for the three "model venues": the National Aquatics Centre, which will host curling events, the National Alpine Ski Centre under construction in Yanqing, and the Genting Snow Park in Zhangjiakou.
With crucial support from local governments, the three "model venues" will focus their work on the preparations for the first Beijing 2022 test events and aim to set a benchmark for other venues during Games time.
The Organising Committee will also devote much energy to the selection of the Games mascots, which are expected to be unveiled in the second half of 2019, while stepping up communications and engagement efforts to raise awareness of the Games and promote winter sports.
The Executive Board meeting stressed that work in accommodation, transportation, accessibility, and other fields would all be advanced in 2019.