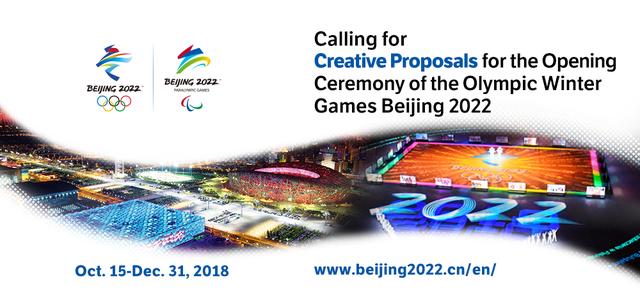 Beijing 2022 is seeking creative proposals for the opening ceremony of the Olympic Winter Games from artistic minds all over the world. Interested individuals or organisations could submit their proposals from October 15 to December 31, 2018.
The proposals are expected to outline an opening ceremony that affirms Olympic values and the vision of Beijing 2022, showcases the beauty of Chinese culture, and presents a new China undergoing profound changes and making historic achievements.
They should also aim for a festive opening ceremony that is artistically innovative, incorporates hi-tech elements, and demonstrates the charm of winter sports.
Beijing 2022 invites the submission of creative proposals globally to honour its commitment to staging the Winter Games in an open and inclusive manner, and in hopes of producing a memorable Olympic opening ceremony.
To save cost and make things easier for participants, Beijing 2022 is only asking for proposals in text form and does not require any multimedia material.
The creative proposals can be for the entire opening ceremony, or for one of its components, such as the lighting of the Olympic cauldron, the display of the Olympic rings, or the parade of athletes.
The opening ceremony will take place in the iconic "Bird's Nest" National Stadium, where the opening and closing ceremonies of the Beijing 2008 Olympic Games were held.
Several rounds of reviews will take place from January to March 2019 and ten top proposals will be shortlisted in the end.
Beijing 2022 also expects to identify a group of creative minds who can contribute to the production of ceremonies for the Olympic and Paralympic Winter Games through the process.
For more details, download the Request Document here.
Please visit Beijing 2022's official website www.beijing2022.cn/en to keep updated on the submission and review process.