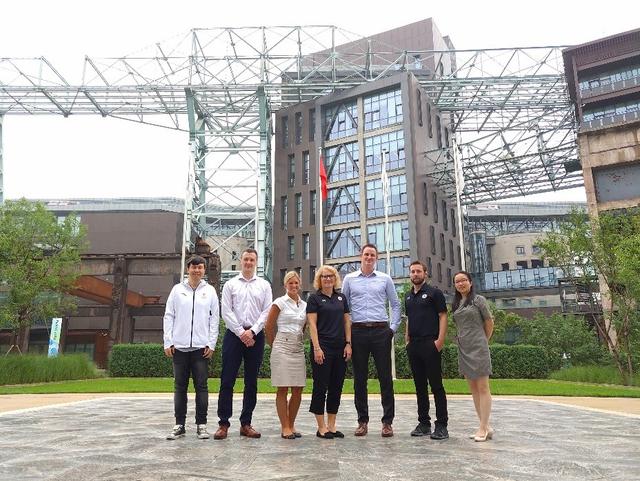 Beijing 2022 hosted the second National Olympic Committee (NOC) and National Paralympic Committee (NPC) visit from July 16-18. Representatives from the Canadian Olympic Committee and Canadian Paralympic Committee left with "very good" first impressions of Beijing 2022 after three days of meetings and venue tours.
"As you did in 2008, we are sure that Beijing 2022 will be a very special Olympic Games. And our athletes will be very well taken care of," said Andrew Baker, Executive Director of Games and International Relations of the Canadian Olympic Committee, after being briefed on Beijing 2022's progress in a wide range of areas, including venues, infrastructure, transportation, sports, and accommodation.
"We have no doubt that Beijing 2022 will make an amazing experience for athletes," Baker said.
Catherine Gosselin-Després, Executive Director of Sport of the Canadian Paralympic Committee, praised Beijing 2022 for integrating the preparations for the Olympic Winter Games and those for the Paralympic Winter Games, calling it "very forward thinking and positive".
Baker and Gosselin-Després spoke highly of Beijing 2022's venue plan following tours to existing venues and construction sites for new venues in the three competition zones of Beijing, Yanqing, and Zhangjiakou.
"It looks like it will be a plan that will allow people to partake in winter sports for many years to come," Baker said. "The legacy of the venues that are being put into place will help drive more people to be more active."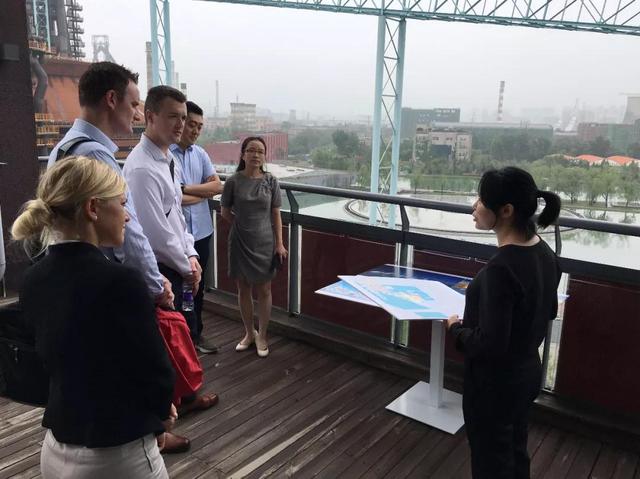 The majority of the 13 competition and non-competition venues in the Beijing zone are existing venues that were used for Beijing 2008, while new venues in all three zones will be built with sustainability and post-Games utilization in mind.
Both Baker and Gosselin-Després attended Beijing 2008 as officials of the Canadian delegation. Gosselin-Després was with the Canadian synchronized swimming team and spent many days in the "Water Cube" National Aquatics Center, which will be Beijing 2022's curling and wheelchair curling venue.
"So I was in the Water Cube that is becoming the Ice Cube. I feel now I've come a full circle. It's gonna be exciting and fun to see how the pool transforms into ice for wheelchair curling," Gosselin-Després said.
Gosselin-Després said she would celebrate the 10-year anniversary of Beijing 2008, her first Olympic Games, on August 8.
"I hope there's a party in Beijing and you can leverage that for the Beijing 2022 Games and inspire the city and the nation," she said.
A total of 225 Canadian athletes competed at PyeongChang 2018, the largest delegation the country has ever sent to the Olympic Winter Games. They won 29 medals (11 Gold, 8 Silver, 10 Bronze), also a national winter record.
Baker said Team Canana would love to "recreate" some of that success at Beijing 2022, which will provide a great environment for athletes perform.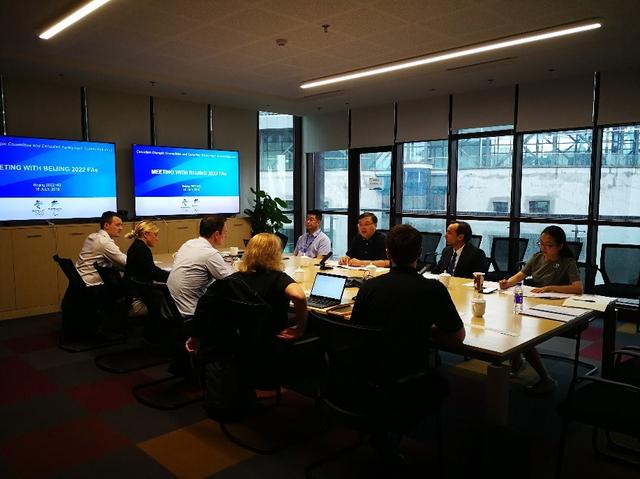 PyeongChang 2018 was also the best ever Paralympic Winter Games for Canadian Para athletes, who brought home 28 medals (8 Gold, 4 Silver, 16 Bronze).
It would be hard to beat the "unexpected" and "really positive" success, but Canadian Para athletes would certainly aim in the similar direction at Beijing 2022, Gosselin-Després said.
Baker and Gosselin-Després said that they would pass on the information gathered from this "kick-off visit" to national federations of individual sports, athletes, and coaches, so that they could start a four-year planning cycle that would culminate with them being ready for anything at Beijing 2022.
Outside athletics, Canadian athletes are also looking forward to cultural experiences in Beijing.
"I think Beijing is an amazing city in itself. China is an amazing country and has so much history. We will encourage our athletes when they come here for test events or on visits to prepare, to experience some of that culture," Baker said.