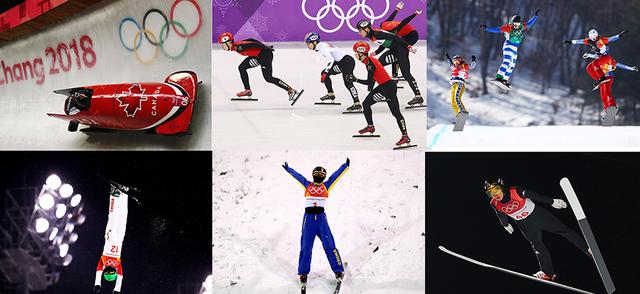 Beijing 2022 welcomes the decision by the International Olympic Committee (IOC) to add 7 new events to its sports programme, which will help maximize the use of venues and bring about the most gender-balanced Olympic Winter Games to date.
The IOC's Executive Board approved on July 18 the addition of Women's Monobob, Short Track Speed Skating Mixed Team Relay, Ski Jumping Mixed Team, Freestyle Skiing Big Air (Women and Men), Freestyle Skiing Aerials Mixed Team, and Snowboard Cross Mixed Team to Beijing 2022's event programme, bringing the total number of events to 109.
Tong Lixin, Director of Beijing 2022's Sports Department, said that the event programme was confirmed in the spirit of Olympic Agenda 2020 and the New Norm, and in line with Beijing 2022's commitment to delivering the Games in a sustainable and athlete-centered manner.
"Without increasing the number of competition venues, the introduction of the new events will maximize the use of venues in our existing plan," Tong said. "Confirming the event programme was an important milestone for Beijing 2022. We will make earnest efforts to deliver good work in competition organization."
According to the innovative event programme, Beijing 2022 will not only witness the Olympic debuts of new signature events like Women's Monobob and Freestyle Skiing Big Air, but also see more female athletes and women's events than any previous edition of the Olympic Winter Games, with female quota positions increasing from PyeongChang 2018's 41 percent to 45.44 percent.
Skating will join Biathlon and Curling in reaching gender equality on their Olympic programmes, while the Bobsleigh and Skeleton, Hockey, Luge and Ski federations will all increase female participation at Beijing 2022.