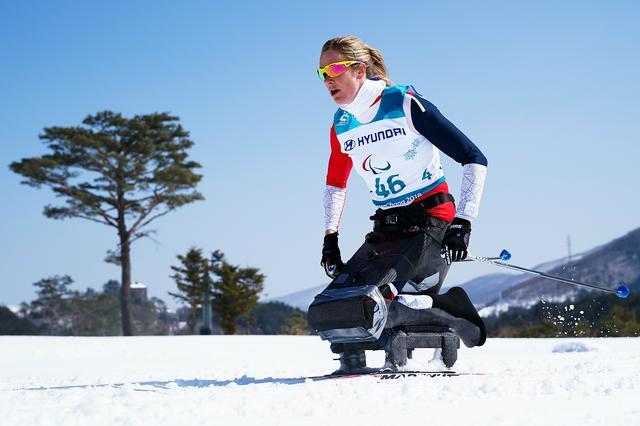 Norwegian Paralympian Birgit Skarstein has "great belief" in Beijing 2022 and expects it to "step up" the Paralympic Winter Games and send "a message of ability" about people with an impairment.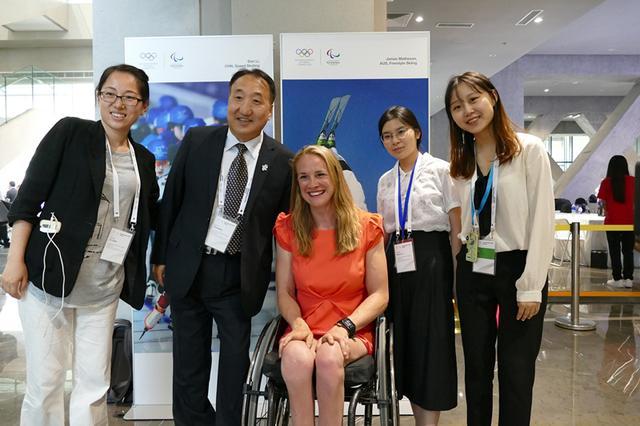 Skarstein, a dual Paralympian in cross-country skiing and rowing, visited Beijing 2022 headquarters in June to attend the Debrief of the Olympic and Paralympic Winter Games PyeongChang 2018.
"With this organization (organizing committee) you have here and all the abilities you have in your team, I think Beijing can really make the Paralympic Winter Games something even bigger and tougher. I have a great belief in Beijing 2022," Skarstein said.
Skarstein hopes that the Beijing 2022 Paralympic Winter Games could inspire more people with an impairment to get active and find in sport a fellowship that makes them "feel like they are all a part of the same team" and "all the good emotions" like respect and equality.
"I hope that the Games will send a message of ability, because it's actually all about what you can do and how good you can get," Skarstein said.
She was one of two athletes, the other being American ski jumper Sarah Hendrickson, invited to share their PyeongChang 2018 stories and discuss ways to ensure great athletes' experience - a top priority for Beijing 2022.
It was Skarstein's first time in Beijing and she found it "huge" compared with cities in Norway, which has just over 5 million people in the whole country.
"It's overwhelming, but it's really nice. It's very beautiful," she said of the Chinese capital.
Born in 1989, Skarstein injured her left leg in a swimming accident in 2010. A botched epidural injection in her back during treatment led to a spinal cord injury and left her paralyzed from the waist down.
Skarstein got into Para skiing because she wanted to get back into the activities she had been doing before her injury.
"Skiing was a natural activity. My friends and family were doing it. So I really wanted to get back on ski and go in the mountains with them," she said.
Skarstein got faster and faster on the slopes and her Paralympic journey started when a coach of the Norwegian national team saw her in a local event.
She qualified for the Sochi 2014 Paralympic Winter Games and competed in Para cross-country skiing's 5km and 12km Sitting events. At PyeongChang 2018, she finished 7th in 5km Sitting and 8th in both 1.1km Sprint Sitting and 4×2.5km Mixed Relay.
Skarstein also took up Para rowing, partly because she needed a second sport to get more training hours, and quickly became one of the world's best in women's single sculls (ASW1x).
She won the 4th place in single sculls at Rio 2016, joining a small group of athletes who have competed in both the summer and winter editions of the Paralympic Games.
Despite the achievements, Skarstein said she had been through "plenty of moments of doubt," often asking herself: "Am I strong enough? Am I good enough? Am I tough enough?"
Training for two sports is "quite a hard life" for Skarstein because there is almost never a day off. She feels bad when she has to miss family and friends' birthday parties or vacations with them.
"But in the end, this is what I wanna do. And I always find a way back to thinking that it is worth it and after a 'down' there comes an 'up'," Skarstein said.
Outside sports, Skarstein studied political science at the University of Oslo. She now works as a "part-time politician" for the Oslo City Council and organizations like the Norwegian Biotechnology Advisory Board, involving herself in projects related to people with an impairment and accessibility.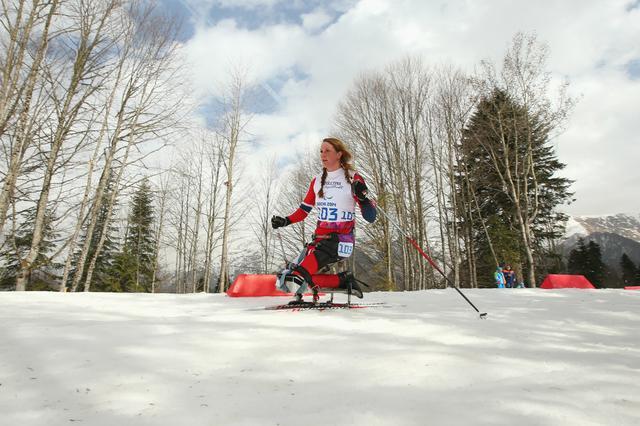 Skarstein says she admires people with an impairment and encourages them to appreciate and share with their loved ones the joy and tears on the "tough" journey ahead.
"Whatever your dream is, go for it and try. You are gonna fall. You are gonna fall really hard. And you have to get up again and keep on moving…Think positive but be realistic, because the force of your thoughts cannot change everything. But they can make the travel a little bit easier."