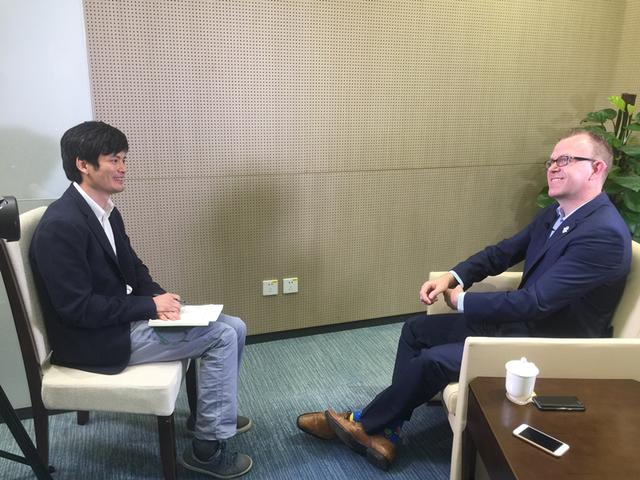 The Beijing 2022 Paralympic Winter Games could make "a huge lasting impression" on the public's perception of people with an impairment by showcasing the amazing achievements of Para athletes, said Craig Spence, spokesman for the International Paralympic Committee (IPC).
"If you see a blind person ski down a hill 100 kilometers an hour, you can't help being inspired and exited at that performance," Spence said on the sidelines of the 3rd IPC-Beijing 2022 Executive Project Review held in Beijing from May 15-16.
"I'm really excited about these Games," he said, expressing hopes that Beijing 2022 could help "turn pity into pride".
The common misconception that if you have an impairment you cannot do something should be dispelled and the focus should be on the abilities as opposed to the disabilities for the Beijing 2022 Paralympic Winter Games, Spence stressed.
Para alpine skiers getting down a hill in remarkable speed with remarkable agilities doesn't just happen naturally, and Para athletes don't go to the Paralympic Games simply because they have an impairment, but because of years of dedication and intensive training, the amount of which is on par with Olympic athletes, Spence said.
Spence expects role models like the Chinese wheelchair curlers, who won China's first ever Winter Paralympic gold at PyeongChang 2018, to inspire not just people with an impairment, but also parents of children with an impairment and people with no impairment.
"If they go in and share their stories, how they got into Para sport, the training that they go through, the fact that they are high performing athletes, I think children across China will really be inspired by their stories," Spence said.
A change in people's attitude would mean more job opportunities for people with an impairment and help create a more inclusive society, he added.
"That's why I think these Games are Games of opportunity for people around the world."