PYEONGCHANG, Feb. 22 (Xinhua) - Wu Dajing won China' s first gold medal at the Olympic Winter Games PyeongChang 2018 by breaking world record in Men's Short Track Speed Skating 500m here on Thursday.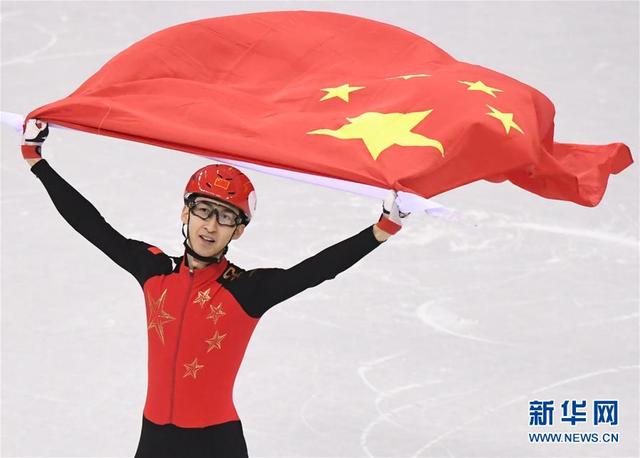 Wu proved his dominance in the event by breaking world record twice this evening, in the quarterfinals and final respectively. The 23-year-old made a strong start in the final and kept the lead before winning the gold medal with a time of 39.584 seconds, 0.216 seconds faster than the record he just set earlier in the quarterfinals.
Wu also became the first male Chinese athlete to win Olympic gold in Short Track Speed Skating.
Wu's victory triggered a standing ovation from hundreds of Chinese spectators at the arena who flew red flags while clapping hard to celebrate the hard-fought win.
Riding on the momentum, Wu and his teammates added another silver medal in Men's 5,000m relay later in the evening, bringing Team China its ninth overall medal at PyeongChang 2018.
"I carried a lot of pressure into the final today after what we went through previously. I am just so proud of myself to have been able to hold on and bring out my best in the race," said Wu, who won silver in Men's 500m at the Olympic Winter Games Sochi 2014.