BEIJING, August 26, 2017 (Beijing 2022) – President of the International Olympic Committee (IOC) Thomas Bach visited Beijing 2022 headquarters on Saturday and praised Beijing 2022's "steady progress" in Games preparations and efforts in sustainability.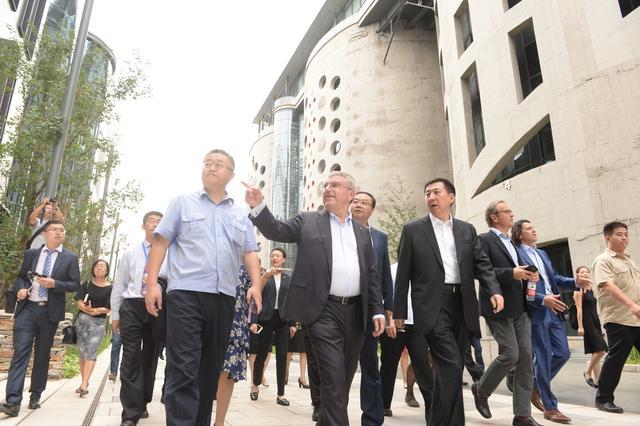 "The preparations for the Olympic Winter Games 2022 are really excellent. The cooperation with the IOC is seamless," Bach told reporters after a tour of Beijing 2022 headquarters in a former steel plant.
The huge industrial area in the west of Beijing is being renovated into an eco-friendly office and recreation park by using a series of green technologies.
Bach was happy about Beijing 2022's sustainable plan to utilize existing facilities and renovated industrial buildings. He called the "benchmark architecture" of Beijing 2022 headquarters "worldwide avant-garde."
Bach said it was "a fantastic idea" to turn old factories into offices, recreation areas, and museums to remind people of a place's history. "It is really setting a great example," he said.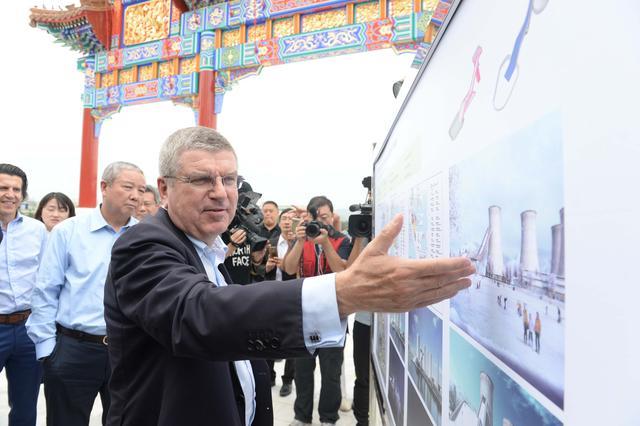 Bach also toured the Wukesong Sports Centre and the proposed site for Snowboard Big Air.
Wukesong was the basketball venue of Beijing 2008. It will be the field of play for women's ice hockey in Beijing 2022. The conversion between a basketball court and an ice hockey rink can be finished in six hours.
The proposed site for Snowboard Big Air is next to a cooling tower near Beijing 2022 headquarters.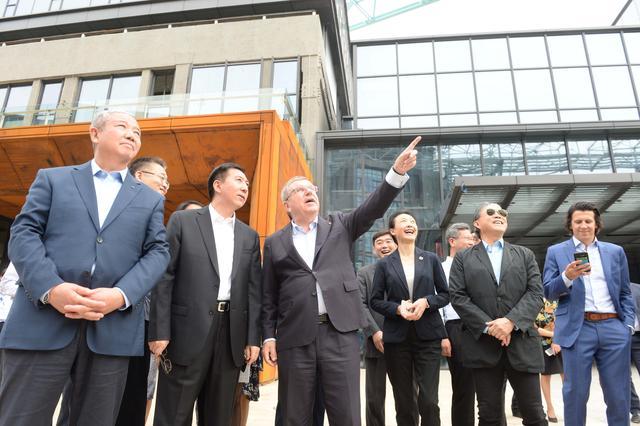 Bach also lauded the "great projects" China has launched to attract more youth to winter sports in the lead-up to Beijing 2022.
Zhang Jiandong (Deputy Mayor of Beijing and Vice Executive President of Beijing 2022), Yu Zaiqing (Vice President of Beijing 2022), and Han Zirong (Secretary General of Beijing 2022) accompanied Bach on the tour.