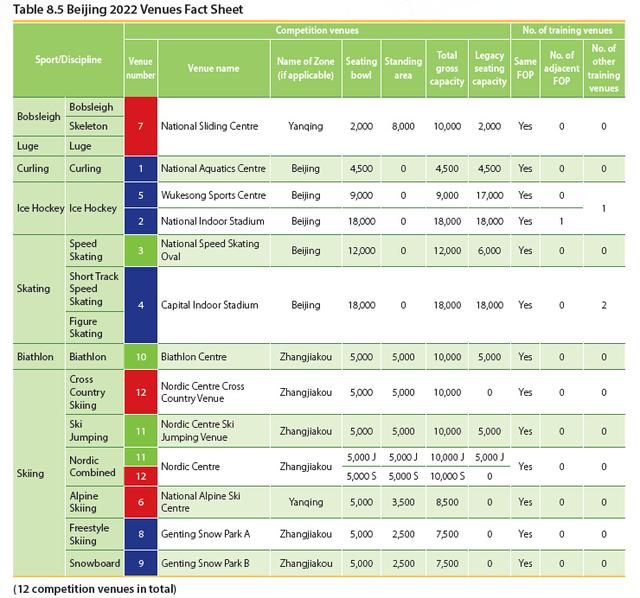 Beijing has prepared 12 competition venues in the bid for the 2022 Olympic Winter Games, among which six are existing venues and six will be newly built. These venues are distributed in the Beijing, Yanqing and Zhangjiakou Zones. In addition to satisfying the technical requirements of competition venues, the layout of the venues in the three Zones will not only alleviate the pressure on the post-Games use, but also maximally benefit the development of the Olympic winter sports in and around Beijing even China and encourage more people to participate in winter sports.
Both the Yanqing and Zhangjiakou Zones are located to the northwest of the Beijing Zone along the Yanshan Mountain Range and favourable in air temperature, average freeze period and snow depth as well as wind speed, making these two locations ideal for the snow sports competitions of Beijing 2022.
The planning of all the competition venues for Beijing 2022 are completed under the guidance of the IF technical experts. These venues not only satisfy the design standards of the IOC and the relevant IFs for competition venues, but also take into account the need of developing such events in Beijing and in China, creating long-lasting legacies for the future development of these sports during the planning and design stage.
Beijing 2022 has inherited the legacies of Beijing 2008 to the largest possible extent in venue planning, and made the best effort to use existing venues, in order to alleviate the financial pressure from venue construction and implementthe concept of sustainable development.
For further information, please visit this page: