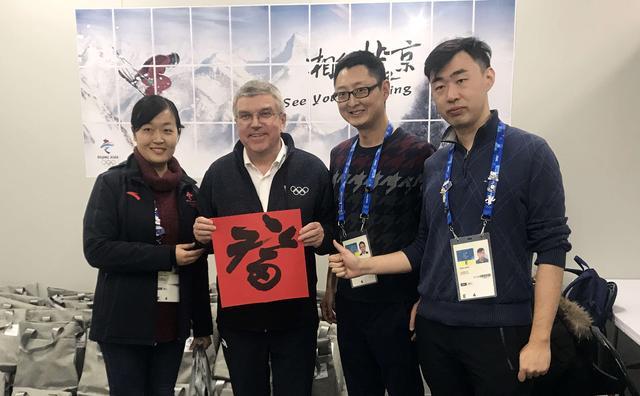 President of the International Olympic Committee Thomas Bach visited Beijing 2022's office in the Main Press Centre at PyeongChang 2018 on February 12, 2018.
Beijing 2022 staff briefed President Bach on the day-to-day work of their MPC office during PyeongChang 2018 and, with the Chinese New Year only four day away (February 16), presented him with a "Fu" character (福, or good fortune), to express well wishes for the Olympic Movement.
President Bach thanked Beijing 2022 for the calligraphy piece, which is traditionally put up on doors for the Chinese New Year, and said "Chunjie Kuaile" (春节快乐, or Happy Spring Festival) in Chinese.