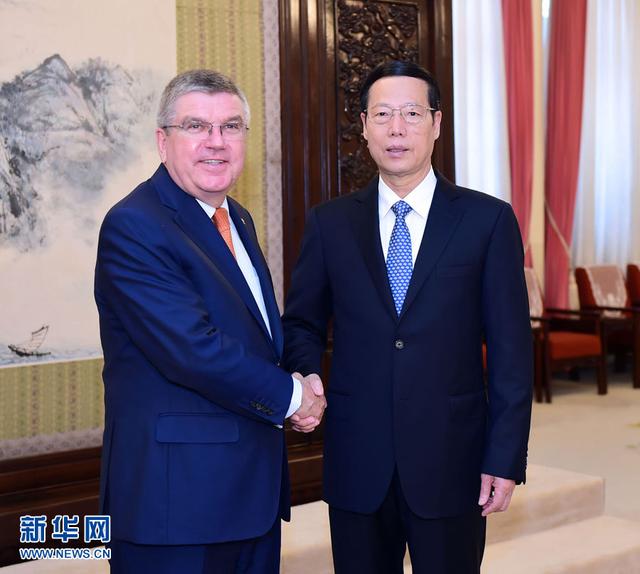 BEIJING, June 12, 2016 (Xinhua) - Chinese Vice Premier Zhang Gaoli on Sunday assured visiting IOC President Thomas Bach that the world will see a successful Beijing Olympic and Paralympic Games in 2022.
Bach was in Beijing attending the inauguration of the Beijing Olympic Tower.
During a meeting with Bach, Zhang expressed gratitude to Bach and the International Olympic Committee for choosing Beijing as the host city for the 2022 Games.
"The Chinese government attaches great importance to the preparation for the 2022 Games. Chinese President Xi Jinping has given many important instructions in this regard," he said.
The Beijing Local Organising Committee is pushing forward the preparations steadily in accordance with the requirements of the IOC to make sure the 2022 Games will be fantastic, extraordinary and excellent, Zhang added.
He said Bach's presence at the Beijing Olympic Tower's inauguration will boost the development of the Olympic Movement in China.
Bach said the Chinese government has always been working hard to promote the development of the Olympic Movement. He praised the Beijing Local Organising Committee for focusing on sustainability and long-term legacy in for the build-up to 2022.
"I believe the 2022 Games will be a huge success," he said.